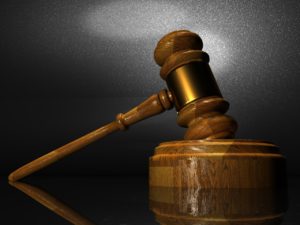 In this video recording of a class given as part of the School For A Course In Miracles (SFACIM) curriculum led by Lyn Corona and Tim Wise, Bruce Rawles reads numerous quotes that relate to laws, justice, courtroom decisions, and related ideas and metaphors.
Ego always condemns; Holy Spirit always frees.
Ego's verdict is guilty; Holy Spirit's verdict is always "The Son of God is innocent … eternally."
Ego uses time to torture and place prosecute; HS uses eternity to exonerate and infinite inclusion to demonstrate innocence.
Here are some of the words (boldfacing added to highlight the terms noted) and the number of times (including variations of each word) that they occur in ACIM:
court: 5
counsel: 4
sway: 4
pardon: 39
criminal: 1
crime: 6
swear: 3
law(s): 295
judge: 235
judgment: 290
no instances of "prosecution" but 6 instances of "persecution"
cross-examine: 1
oath: 2
exonerate: 2
evidence: 30
justice: 98
The commentary and interleaved Course quotes below – just a few of the many possibilities to choose from for each word – refer to these legalese metaphors for the two courtrooms in our mind that result from the choice of thought system, either ego or Holy Spirit:
Court:
"The ego speaks in judgment, and the Holy Spirit reverses its decision, much as a higher court has the power to reverse a lower court's decisions in this world. The ego's decisions are always wrong, because they are based on the error they were made to uphold. Nothing the ego perceives is interpreted correctly. Not only does the ego cite Scripture (law) for its purpose, but it even interprets Scripture as a witness for itself. The Bible is a fearful thing in the ego's judgment. Perceiving it as frightening, it interprets it fearfully. Being afraid, you do not appeal to the Higher Court because you believe its judgment would also be against you." – T-5.VI
Counsel:
"You know not of salvation, for you do not understand it. Make no decisions about what it is or where it lies, but ask the Holy Spirit everything, and leave all decisions to His gentle counsel." – T-14.III.12:5-6
Sway:
"What keeps the world in chains but your beliefs? And what can save the world except your Self? Belief is powerful indeed. The thoughts you hold are mighty, and illusions are as strong in their effects as is the truth. A madman thinks the world he sees is real, and does not doubt it. Nor can he be swayed by questioning his thoughts' effects. It is but when their source is raised to question that the hope of freedom comes to him at last." – W-pI.132.1
Pardon:
"The power you have over the Son of God is not a threat to his reality. It but attests to it. Where could his freedom lie but in himself, if he be free already? And who could bind him but himself, if he deny his freedom? God is not mocked; no more His Son can be imprisoned save by his own desire. And it is by his own desire that he is freed. Such is his strength, and not his weakness. He is at his own mercy. And where he chooses to be merciful, there is he free. But where he chooses to condemn instead, there is he held a prisoner, waiting in chains his pardon on himself to set him free." – T-21.VI.11
Criminal:
"Remember, then, that whenever you look without and react unfavorably to what you see, you have judged yourself unworthy and have condemned yourself to death. The death penalty is the ego's ultimate goal, for it fully believes that you are a criminal, as deserving of death as God knows you are deserving of life. The death penalty never leaves the ego's mind, for that is what it always reserves for you in the end. Wanting to kill you as the final expression of its feeling for you, it lets you live but to await death. It will torment you while you live, but its hatred is not satisfied until you die. For your destruction is the one end toward which it works, and the only end with which it will be satisfied." – T-12.VII.13
Crime:
"Seek not to appraise the worth of God's Son whom He created holy, for to do so is to evaluate his Father and judge against Him. And you will feel guilty for this imagined crime, which no one in this world or Heaven could possibly commit. The Holy Spirit teaches only that the "sin" of self-replacement on the throne of God is not a source of guilt. What cannot happen can have no effects to fear." – T-14.III.15:1-4
Swear:
"The power of witness is beyond belief because it brings conviction in its wake. The witness is believed because he points beyond himself to what he represents. A sick and suffering you but represents your brother's guilt; the witness that you send lest he forget the injuries he gave, from which you swear he never will escape. This sick and sorry picture you accept, if only it can serve to punish him. The sick are merciless to everyone, and in contagion do they seek to kill. Death seems an easy price, if they can say, "Behold me, brother, at your hand I die." For sickness is the witness to his guilt, and death would prove his errors must be sins. Sickness is but a "little" death; a form of vengeance not yet total. Yet it speaks with certainty for what it represents. The bleak and bitter picture you have sent your brother you have looked upon in grief. And everything that it has shown to him have you believed, because it witnessed to the guilt in him which you perceived and loved." – T-27.I.4
Law:
Ego's laws are based on differences, separation, duality, one or the other, win/lose (= lose/lose); laws of time, space, death, and mortality. Here are 4 examples of Holy Spirit's use of law in the 50 Miracle Principles:
"Miracles are a kind of exchange. Like all expressions of love, which are always miraculous in the true sense, the exchange reverses the physical laws. They bring more love both to the giver and the receiver." – T-1.I.9

"Miracles make minds one in God. They depend on cooperation because the Sonship is the sum of all that God created. Miracles therefore reflect the laws of eternity, not of time." – T-1.I.19

"I inspire all miracles, which are really intercessions. They intercede for your holiness and make your perceptions holy. By placing you (your identity as decision-making MIND- choosing HS's verdict of innocence) beyond the physical laws they raise you into the sphere of celestial order. In this order you are perfect." – T-1.I.32

"The miracle is a learning device that lessens the need for time. It establishes an out-of-pattern time interval not under the usual laws of time. In this sense it is timeless." – T-1.I.47
Three more instances of law:
"Since the miracle aims at restoring the awareness of reality, it would not be useful if it were bound by laws that govern the error it aims to correct." – T-1.III.9:4

"I came to fulfill the law by reinterpreting it. The law itself, if properly understood, offers only protection." – T-1.IV.4:3-4

"A whole mind is not idolatrous, and does not know of conflicting laws." – T-10.III.7:6
Here's an excerpt from a specific, detailed reference – an entire section devoted to the law of Cause and Effect: a reminder that we must decide which thought system we entertain – either ego's projection of guilt and separation or Holy Sprit's extension of innocence and inclusion – every single moment:
"You may still complain about fear, but you nevertheless persist in making yourself fearful. I have already indicated that you cannot ask me to release you from fear. I know it does not exist, but you do not. If I intervened between your thoughts and their results, I would be tampering with a basic law of cause and effect; the most fundamental law there is. I would hardly help you if I depreciated the power of your own thinking. This would be in direct opposition to the purpose of this course. It is much more helpful to remind you that you do not guard your thoughts carefully enough. You may feel that at this point it would take a miracle to enable you to do this, which is perfectly true. You are not used to miracle-minded thinking, but you can be trained to think that way. All miracle workers need that kind of training." – T-2.VII.1
… and a few of the many additional references to law:
"What happens to perceptions if there are no judgments and nothing but perfect equality? Perception becomes impossible. Truth can only be known. All of it is equally true, and knowing any part of it is to know all of it. Only perception involves partial awareness. Knowledge transcends the laws governing perception, because partial knowledge is impossible. It is all one and has no separate parts. You who are really one with it need but know yourself and your knowledge is complete. To know God's miracle is to know Him." – T-3.V.8

"Every good teacher hopes to give his students so much of his own learning that they will one day no longer need him. This is the one true goal of the teacher. It is impossible to convince the ego of this, because it goes against all of its own laws. But remember that laws are set up to protect the continuity of the system in which the lawmaker believes. It is natural for the ego to try to protect itself once you have made it, but it is not natural for you to want to obey its laws unless you believe them. The ego cannot make this choice because of the nature of its origin. You can, because of the nature of yours." – T-4.I.5

"Only those who have a real and lasting sense of abundance can be truly charitable. This is obvious when you consider what is involved. To the ego, to give anything implies that you will have to do without it. When you associate giving with sacrifice, you give only because you believe that you are somehow getting something better, and can therefore do without the thing you give. "Giving to get" is an inescapable law of the ego, which always evaluates itself in relation to other egos. It is therefore continually preoccupied with the belief in scarcity that gave rise to it. Its whole perception of other egos as real is only an attempt to convince itself that it is real." – T-4.II.6

"When you feel guilty, remember that the ego has indeed violated the laws of God, but you have not. Leave the "sins" of the ego to me. That is what Atonement is for. But until you change your mind about those whom your ego has hurt, the Atonement cannot release you. While you feel guilty your ego is in command, because only the ego can experience guilt. This need not be." – T-4.IV.5

"Healing is a thought by which two minds perceive their oneness and become glad. This gladness calls to every part of the Sonship to rejoice with them, and lets God go out into them and through them. Only the healed mind can experience revelation with lasting effect, because revelation is an experience of pure joy. If you do not choose to be wholly joyous, your mind cannot have what it does not choose to be. Remember that spirit knows no difference between having and being. The higher mind thinks according to the laws spirit obeys, and therefore honors only the laws of God. To spirit getting is meaningless and giving is all. Having everything, spirit holds everything by giving it, and thus creates as the Father created. While this kind of thinking is totally alien to having things, even to the lower mind it is quite comprehensible in connection with ideas. If you share a physical possession, you do divide its ownership. If you share an idea, however, you do not lessen it. All of it is still yours although all of it has been given away."– T-5.I.1

"The Holy Spirit is the Mediator between the interpretations of the ego and the knowledge of the spirit. His ability to deal with symbols enables Him to work with the ego's beliefs in its own language. His ability to look beyond symbols into eternity enables Him to understand the laws of God, for which He speaks. He can therefore perform the function of reinterpreting what the ego makes, not by destruction but by understanding." – T-5.III.7:1-4

"Anything that engenders fear is divisive because it obeys the law of division." – T-5.V.2:7

"Thoughts begin in the mind of the thinker, from which they reach outward. This is as true of God's Thinking as it is of yours. Because your mind is split, you can perceive as well as think. Yet perception cannot escape the basic laws of mind. You perceive from your mind and project your perceptions outward. Although perception of any kind is unreal, you made it and the Holy Spirit can therefore use it well. He can inspire perception and lead it toward God. This convergence seems to be far in the future only because your mind is not in perfect alignment with the idea, and therefore does not want it now." – T-6.II.9

"That is why the Holy Spirit never commands. To command is to assume inequality, which the Holy Spirit demonstrates does not exist. Fidelity to premises is a law of mind, and everything God created is faithful to His laws. Fidelity to other laws is also possible, however, not because the laws are true, but because you made them." – T-6.IV11:1-4
Cross-examine:
"It is hard to perceive sickness as a false witness, because you do not realize that it is entirely out of keeping with what you want. This witness, then, appears to be innocent and trustworthy because you have not seriously cross-examined him. If you had, you would not consider sickness such a strong witness on behalf of the ego's views. A more honest statement would be that those who want the ego are predisposed to defend it. Therefore, their choice of witnesses should be suspect from the beginning. The ego does not call upon witnesses who would disagree with its case, nor does the Holy Spirit. I have said that judgment is the function of the Holy Spirit, and one He is perfectly equipped to fulfill. The ego as a judge gives anything but an impartial judgment. When the ego calls on a witness, it has already made the witness an ally." – T-8.VIII.4
Oath:
"The body represents the gap between the little bit of mind you call your own and all the rest of what is really yours. You hate it, yet you think it is your self, and that, without it, would your self be lost. This is the secret vow that you have made with every brother who would walk apart. This is the secret oath you take again, whenever you perceive yourself attacked. No one can suffer if he does not see himself attacked, and losing by attack. Unstated and unheard in consciousness is every pledge to sickness. Yet it is a promise to another to be hurt by him, and to attack him in return." – T-28.VI
Exonerate (ego doesn't let anybody or the least offense off the hook of it's crucifying condemnation):
"To forgive may be an act of charity, but not his due. He may be pitied for his guilt, but not exonerated." – T-27.II.1:8
Evidence:
"Either God or the ego is insane. If you will examine the evidence on both sides fairly, you will realize this must be true. Neither God nor the ego proposes a partial thought system. Each is internally consistent, but they are diametrically opposed in all respects so that partial allegiance is impossible. Remember, too, that their results are as different as their foundations, and their fundamentally irreconcilable natures cannot be reconciled by vacillations between them." – T-11.in.1:1-5
… Ego's mind is made up, in both senses of the word!
"No evidence will convince you of the truth of what you do not want." (T-16.II.6:1)

"Never forget the world the sightless "see" must be imagined, for what it really looks like is unknown to them. They must infer what could be seen from evidence forever indirect; and reconstruct their inferences as they stumble and fall because of what they did not recognize, or walk unharmed through open doorways that they thought were closed. And so it is with you. You do not see. Your cues for inference are wrong, and so you stumble and fall down upon the stones you did not recognize, but fail to be aware you can go through the doors you thought were closed, but which stand open before unseeing eyes, waiting to welcome you." – T-21.I.1

"Thus is the body made a theory of yourself, with no provisions made for evidence beyond itself, and no escape within its sight. Its course is sure, when seen through its own eyes. It grows and withers, flourishes and dies. And you cannot conceive of you apart from it. You brand it sinful and you hate its acts, judging it evil. Yet your specialness whispers, "Here is my own beloved son, in whom I am well pleased." – T-24.VII.10:1-6

"This is your chosen self, the one you made as a replacement for reality. This is the self you savagely defend against all reason, every evidence, and all the witnesses with proof to show this is not you. You heed them not. You go on your appointed way, with eyes cast down lest you might catch a glimpse of truth, and be released from self-deception and set free." – W-pI.166.7

"What is there God created to be sick (separate)? And what that He created not can be? Let not your eyes behold a dream; your ears bear witness to illusion. They were made to look upon a world that is not there; to hear the voices that can make no sound. Yet are there other sounds and other sights that can be seen and heard and understood. For eyes and ears are senses without sense, and what they see and hear they but report. It is not they that hear and see, but you, who put together every jagged piece, each senseless scrap and shred of evidence, and make a witness to the world you want. Let not the body's ears and eyes perceive these countless fragments seen within the gap that you imagined, and let them persuade their maker his imaginings are real." – T-28.V.5
Justice: Holy Spirit – our Inner Kindness Teacher – reminds us that we ALL DESERVE EVERYTHING and need do nothing to earn or learn this eternal merit of innocence; ego insists we deserve nothing and should be punished for stealing God's throne and murdering Him, usurping perfect Oneness… somehow.
"Justice is the divine correction for injustice. Injustice is the basis for all the judgments of the world. Justice corrects the interpretations to which injustice gives rise, and cancels them out. Neither justice nor injustice exists in Heaven, for error is impossible and correction meaningless. In this world, however, forgiveness depends on justice, since all attack can only be unjust. Justice is the Holy Spirit's verdict upon the world. Except in His judgment justice is impossible, for no one in the world is capable of making only just interpretations and laying all injustices aside. If God's Son were fairly judged, there would be no need for salvation. The thought of separation would have been forever inconceivable.


Justice, like its opposite, is an interpretation. It is, however, the one interpretation that leads to truth. This becomes possible because, while it is not true in itself, justice includes nothing that opposes truth. There is no inherent conflict between justice and truth; one is but the first small step in the direction of the other. The path becomes quite different as one goes along. Nor could all the magnificence, the grandeur of the scene and the enormous opening vistas that rise to meet one as the journey continues, be foretold from the outset. Yet even these, whose splendor reaches indescribable heights as one proceeds, fall short indeed of all that wait when the pathway ceases and time ends with it. But somewhere one must start. Justice is the beginning.


All concepts of your brothers and yourself; all fears of future states and all concerns about the past, stem from injustice. Here is the lens which, held before the body's eyes, distorts perception and brings witness of the distorted world back to the mind that made the lens and holds it very dear. Selectively and arbitrarily is every concept of the world built up in just this way. "Sins" are perceived and justified by careful selectivity in which all thought of wholeness must be lost. Forgiveness has no place in such a scheme, for not one "sin" but seems forever true.


Salvation is God's justice. It restores to your awareness the wholeness of the fragments you perceive as broken off and separate. And it is this that overcomes the fear of death. For separate fragments must decay and die, but wholeness is immortal. It remains forever and forever like its Creator, being one with Him. God's Judgment is His justice. Onto this,–a Judgment wholly lacking in condemnation; an evaluation based entirely on love,–you have projected your injustice, giving God the lens of warped perception through which you look. Now it belongs to Him and not to you. You are afraid of Him, and do not see you hate and fear your Self as enemy.


Pray for God's justice, and do not confuse His mercy with your own insanity. Perception can make whatever picture the mind desires to see. Remember this. In this lies either Heaven or hell, as you elect. God's justice points to Heaven just because it is entirely impartial. It accepts all evidence that is brought before it, omitting nothing and assessing nothing as separate and apart from all the rest. From this one standpoint does it judge, and this alone. Here all attack and condemnation becomes meaningless and indefensible. Perception rests, the mind is still, and light returns again. Vision is now restored. What had been lost has now been found. The peace of God descends on all the world, and we can see. And we can see!" – M-19

"God's laws will keep your mind at peace because peace is His Will, and His laws are established to uphold it. His are the laws of freedom, but yours are the laws of bondage. Since freedom and bondage are irreconcilable, their laws cannot be understood together. The laws of God work only for your good, and there are no other laws beside His. Everything else is merely lawless and therefore chaotic. Yet God Himself has protected everything He created by His laws. Everything that is not under them does not exist. "Laws of chaos" is a meaningless term. Creation is perfectly lawful, and the chaotic is without meaning because it is without God. You have "given" your peace to the gods you made, but they are not there to take it from you, and you cannot give it to them." – T-10.IV.4
"You may believe that you judge your brothers by the messages they give you, but you have judged them by the message you give to them." – T-10.V
… and if perusing all the other "legal" references suggested above in ACIM isn't enough, there is an entire chapter, The Justice of God – T-25, which concludes with these 2 sections:
(This recording was made September 10, 2020.)
The post Two Very Different Courtrooms of ACIM appeared first on ACIM blog.
from ACIM blog