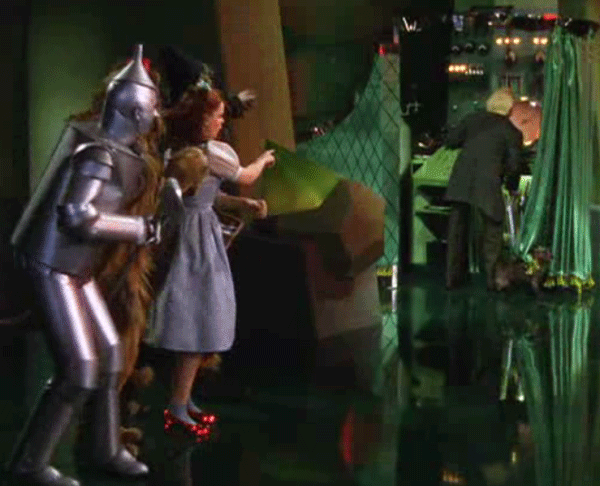 In this audio program, host Jackie Lora Jones and Bruce Rawles continue their exploration and appreciation of insights from the classic movie "The Wizard of Oz" noting some of the obvious symbols that ACIM students might find helpful:
Dorothy was DREAMING during most of the film.
It took place in Kansas, the center of the US; our dream of separation stems from the center of our mistaken identity.
The tornado and the witch sisters are obvious metaphors for our tormenting fears and the raging activity of the ego, keeping us mindlessly oblivious to the quiet center.
The path is simple; follow the golden thread (yellow brick road)Scarecrow's quote adapted for ACIM: "What would you do with a mind (brain) if you had one?)
The Tin Woodsman thinks he's heartless; we think we're the home of evil, darkness and sin; later we discover we just misunderstood our dreams.
The Cowardly Lion believes he lacks courage, yet we continue on together now to learn we all have always had what we thought we lacked; forgiveness shows us our dualistic dreams were just silly.
We're drugged to sleep (field of poppies) by ego's propaganda (poppy-cock) but we're really only tired by the strain of constant judgment.
The Wizard appears at the door to Oz disguised as a sentinel, but we don't recognize our real identity (or the extent of the fake identity) just yet.
The 2nd witch melts when Dorothy throws water (a symbol of mind) on her; our resistance to Truth is exposed; ego exults in its fight against peace and idolizes victimhood and fear as this quote suggests: "You cursed brat! Look what you've done! I'm melting! Oh, what a world! What a world! Who would have thought a good little girl like you could destroy my beautiful wickedness?" – The Wicked Witch of the West
Dorothy's dog, Toto, pulls back the wizard's curtain at the climactic moment, revealing there was no cause for fear. We temporarily are upset, but then see the real cause of our upset was unfounded.
"En Toto" is Latin for "all-encompassing" … "What is all-encompassing can have no opposite." just before the "Nothing real can be threatened…" quote.
After the aborted balloon trip home, the good witch reminds Dorothy she had the power to go home all along (clicking her ruby slippers); bringing the support for her "under standing" together!
One of the most profound Wizard of Oz metaphors is the "family reunion" after she wakes up from the dream! … All the loved ones we thought we might lose leaving the dream (her yellow brick road companions) were transformed back to their real Identity (in the movie represented by her family – closer than the "strangers" she met in Oz) and so we not only don't LOSE anyone, we actually appreciate EVERYONE even more … as the ONE SELF we never left, with the "placeholder" idea (our real "family" – meeting us where we think we are) of revealing the real identity counterparts of her dream figures… or put another way, LOVE HAS FORGOTTEN NO ONE!
These related recordings go into more detail about the "SETUP -> UPSET" revelation symbolized by Toto pulling back the Wizard's curtain: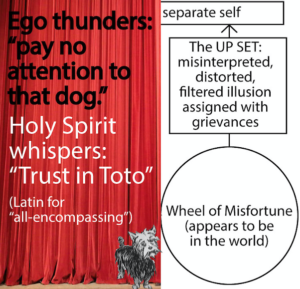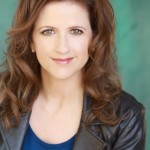 Jackie Lora Jones, of the helpful "The 24th Hour – Positive News Magazine", video blog YouTube Channel series of the same name also hosts a radio show "True Forgiveness Teachings" series on BlogTalkRadio on occasional Tuesdays. We continued our conversations about A Course In Miracles (ACIM) in this audio.
---
"Learn that even the darkest nightmare that disturbs the mind of God's sleeping Son holds no power over him. He will learn the lesson of awaking. God watches over him and light surrounds him." – ACIM (T-13.XI.9:5-7) Join Jackie & her guest Bruce Rawles as they discuss The Wizard of Oz metaphysical metaphors and A Course in Miracles! Jackie shares the continuation of the Wizard of Oz theme with some nuggets from her forthcoming 2nd book! Go to Jackie.news for info on jackie's online ACIM classes, counseling sessions, workshops, and podcast episode!
As always, these readings provide a platform to discuss a variety of helpful ideas and practices from the non-dual metaphysics of A Course in Miracles. Jackie has conducted insightful video interviews with Gary Renard, Joe Wolfe, and numerous others. She and her sister, Cindy Lora-Renard, facilitate a class on ACIM in the Los Angeles area in addition to equally highly-regarded workshops on "The Course." Jackie's first book, All Peace, No Pieces is a valuable addition to any Course student's library, regardless of their level of familiarity with the Course's ideas.
This audio recording was made Tuesday, May 5, 2020.
Here are more ACIM-related conversations with Jackie Lora Jones and Bruce Rawles.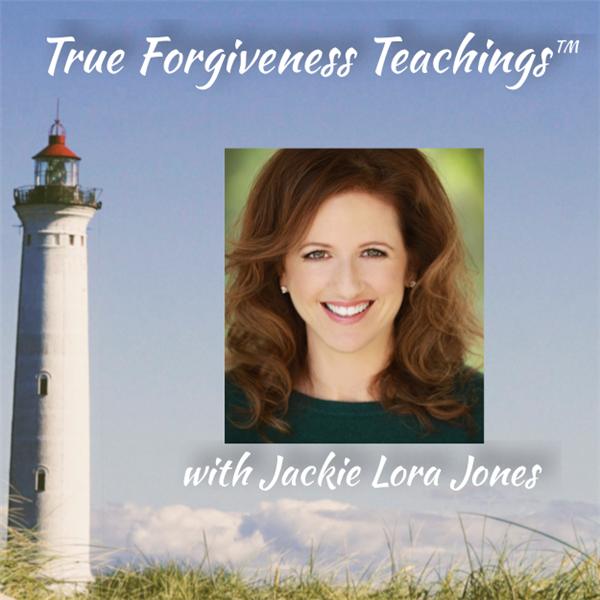 The post Wizard of Oz – Metaphysical Metaphors – with Jackie Lora Jones and Bruce Rawles appeared first on ACIM blog.
from ACIM blog