In this audio recording, CA Brooks and Bruce Rawles read and discuss A Course In Miracles Workbook Lesson 107: "Truth will correct all errors in my mind." – here are the first few paragraphs of that lesson:

"What can correct illusions but the truth? And what are errors but illusions that remain unrecognized for what they are? Where truth has entered errors disappear. They merely vanish, leaving not a trace by which to be remembered. They are gone because, without belief, they have no life. And so they disappear to noth­ingness, returning whence they came. From dust to dust they come and go, for only truth remains.

Can you imagine what a state of mind without illusions is? How it would feel? Try to remember when there was a time,—perhaps a minute, maybe even less—when nothing came to inter­rupt your peace; when you were certain you were loved and safe. Then try to picture what it would be like to have that moment be extended to the end of time and to eternity. Then let the sense of quiet that you felt be multiplied a hundred times, and then be multiplied another hundred more.

And now you have a hint, not more than just the faintest inti­mation of the state your mind will rest in when the truth has come. Without illusions there could be no fear, no doubt and no attack. When truth has come all pain is over, for there is no room for transitory thoughts and dead ideas to linger in your mind. Truth occupies your mind completely, liberating you from all beliefs in the ephemeral. They have no place because the truth has come, and they are nowhere. They can not be found, for truth is everywhere forever, now.

When truth has come it does not stay a while, to disappear or change to something else. It does not shift and alter in its form, nor come and go and go and come again. It stays exactly as it always was, to be depended on in every need, and trusted with a perfect trust in all the seeming difficulties and the doubts that the appearances the world presents engender. They will merely blow away, when truth corrects the errors in your mind."

– W-pI.107.1-4
… and here's Shakespeare's Sonnet 116 which fits nicely with the fourth paragraph, reminding us that Truth never changes, and our Real Being – that we all share – doesn't either:
Let me not to the marriage of true minds
Admit impediments. Love is not love
Which alters when it alteration finds,
Or bends with the remover to remove:
O no; it is an ever-fixed mark,
That looks on tempests, and is never shaken;
It is the star to every wandering bark,
Whose worth's unknown, although his height be taken.
Love's not Time's fool, though rosy lips and cheeks
Within his bending sickle's compass come;
Love alters not with his brief hours and weeks,
But bears it out even to the edge of doom.
If this be error and upon me proved,
I never writ, nor no man ever loved.
Here are a couple of diagrams that tie into this conversation: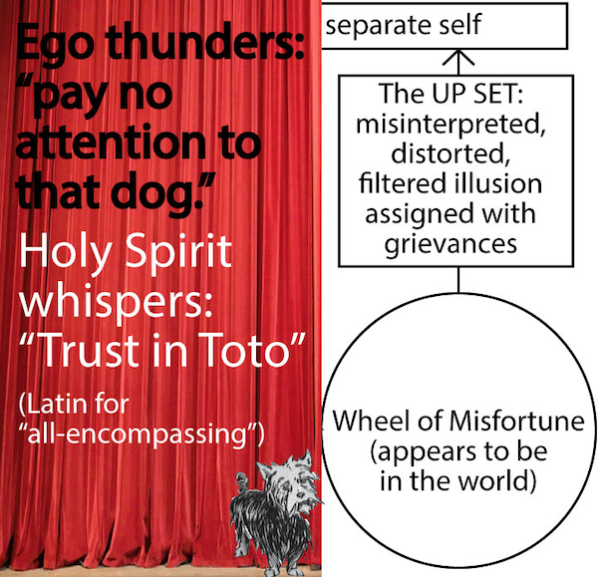 ---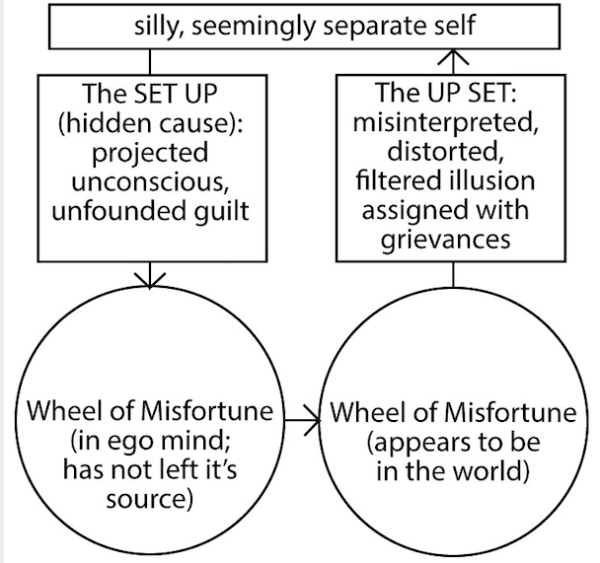 If you resonate with the idea of joining other ACIM students online, there are a number of online programs, both live and pre-recorded you might enjoy, including classes, study groups, and webinars, which are growing in number rapidly in response to the current global crisis, helping to reverse our perceived sense of isolation by providing opportunities to share and learn together, being truly helpful.
Here are some current free online ACIM connection/class/webinar/etc. opportunities:
A great "silver lining" aspect to all this is that we're reconnecting in other ways, including zoom and Skype. … and what a great reminder that MINDS ARE JOINED!
This latest audio conversation is another example of CA's excellent regular ACIM internet radio program on 12Radio devoted to the non-dual metaphysics of A Course in Miracles.
(This recording was made April 17, 2020 and first aired April 20, 2020 on 12Radio.)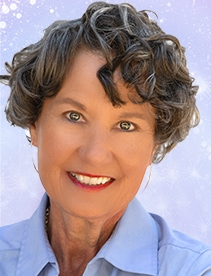 The post "Truth will correct all errors in my mind." – CA Brooks, Bruce Rawles on Workbook Lesson 107 appeared first on ACIM blog.
from ACIM blog