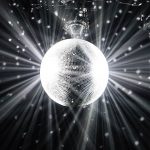 Much like in the iconic movie Ground Hog Day, another Monday morning brought another start to yet another week of seeming captivity following another trying weekend of trying to sell our home to buy a smaller place and get on with our so-called lives. Having dropped the price yet again toward the end of last week. Allowing a realtor to host another open house on Saturday from which we had thus far received the usual feedback—zero! Soon to be followed by a forwarded text from our realtor conveying the observation that one couple felt our bathrooms required too much work, another that the house was not updated enough, without any specific examples of what we needed to fix or change. (With the possible exception of painting everything not yet repainted in that currently "hot" hue gray; paving every other possible surface with white quartz or marble.) Feeling once more betrayed by a fickle market, the real estate industry in general, or perhaps our home itself. Having somehow turned on us after all these years of mutual collaboration, no longer smitten or suited yet unwilling to let us amicably move on to new horizons.
I sat at my desk staring out the window at the brick wall of the house next door, a kind of metaphor for the horizon I seemed to find myself up against yet again in this dream of exile from the eternal shelter of our real home within our all-loving Source, Self. Contemplating the feasibility of turning the spring; soon-to-be summer of my discontent into a country-western or blues song even though I had never creatively ventured into either genre.
Thinking, too, about my favorite aunt, who died three days ago, being buried today in the small city on the Canadian border she called home for the vast majority of her 95 years. The kindness she had shown me as a child and adult, providing a large doll and stuffed dog in the guest room to help me keep the Wicked Witch of the North (who plagued my sleep ever since I'd first seen a televised presentation of The Wizard of Oz) at bay. Treating me whenever I visited like the most fascinating person she had every encountered. Giving so graciously the gift of her full attention that I felt enlarged, made somehow worthier in the fun-house mirror of her eyes, just as all her nieces and nephews did. I had made her spaghetti sauce yesterday in her honor despite the summer heat, turned it into baked ziti, eaten punishing quantities as if to fill the void she'd left, feed the child within still afraid of the shadowy figures roaming the darkness after all these years.
When not contemplating my personal woes my grim thoughts broadened. Seizing on heart-wrenching stories of our government separating immigrant parents from their small children I avoided watching or reading except for headlines springing into view via my smarty-pants phone. Or re-circling to thoughts of recent, sad reports of high-profile suicides that had shaken me more than expected. Berating myself for my selfish preoccupation with my far lesser problems.
But now it was back to grownup business as usual. Trying to get down to some writing, reach out to vendors we continued to uncertainly explore doing more work on the house with that might or might not matter to potential buyers but would certainly cost us more money. Trying not to think about my mother in home-hospice care in that same far-off, complicated and expensive-to-travel to locale where my aunt had lived.
Trying not to think about that one, recently renovated house I walked by just yesterday but a few blocks away, priced only slightly above ours but with slightly more square footage. Its soaring ceilings–granite, marble, and quartz everything–spanking new washer and dryer on both floors, two master suites with walk-in closets the wardrobes of my entire extended family put together could never come close to filling. Mulling over whether the home's location (just one block off a busy, noisy boulevard) and small afterthought of a yard could somehow offset its obvious amenities enough to ensure our house's lush, secluded garden, yard, and coveted location just one block off a desirable park's competitive edge.
After all, a visit to comparably priced homes on the market in our neighborhood just last week with our realtor had prompted our recent decision to drop our home's price. To likewise proceed with replacing the upstairs carpet our realtor had initially advised us not to, arguing that the buyer would want to have new carpet of their choice installed while the house was under contract, a cost we would deduct from the sale price.
Suffice it to say I'd allowed the entire topic of comparison to haunt me down day and night as my favorite season approached. Unlike most people I knew as void of travel plans, vacations, long weekends, or fun activities as the season that preceded it and the one likely to follow. Convinced, as another birthday sulked into my peripheral vision, that those lazy, hazy, crazy days of yesteryear had vanished altogether. Along with collagen and the foolish notion of increased, enjoyable leisure opportunities in those oft referred to "golden years" contemporaries all around us seemed to be already, or on the verge of, blissfully living. I know.
Clearly I had fallen off the A Course in Miracles student wagon. Forgotten the chosen purpose of making my life a classroom for learning the forgiveness not of this world that would heal my guilty, conflicted mind and lead me home to the awareness of our invulnerable, united, unconditionally loved and loving nature right here and now, if I let it. Independent of constantly shifting external circumstances. But our imaginary professor of all-loving clarity and unwavering hope capable of steering me back into the right-minded fold seemed as distant and elusive as those aforementioned good times, the solution to selling our home, breaking this apparent gridlock, the logistics and timing of visiting my mother. He had no doubt taken another sabbatical, his office dark, door bolted the last time I'd checked, leaving no forwarding address. Glad to get rid of us all, I'm sure, especially cry babies like me. I know.
And yet, I must admit he had been showing up in the oddest places lately. Yesterday while touring that home apparently designed for incognito Denver celebrities, I'd stumbled on him lounging in a reclining seat in the basement home theater decorated to resemble the actual art-deco Indie theater where I often sought refuge from the less than satisfying movie of my actual life to observe someone else's more or less challenging story. Characters at least eventually able to initiate some kind of lasting change or die trying. He'd smiled, demonstrated he'd been practicing that princess wave I'd taught him, even as I tried to seriously focus on the realtor's description of the heated flooring in the kitchen.
In Home Depot earlier this morning where I'd gone to compare and price possible bathroom tiles and revisit the fraught topic of carpeting possibilities, I'd caught him standing beside me, running the tips of his holy fingers over the former, juggling squares samples of the latter, posing the question "Can I interest you in something gray?", eyes merry. As I stood attempting to resist his contagious smile, considering the meaning of the Reverse-Oz, gray-tone alternate reality I appeared to have stumbled into. Literally (via the store merchandise's palette) and figuratively—gray areas, gray matter, the graying of America everywhere I looked, dream-wise.
While our home endured another showing from another anonymous prospective buyer last week and I aimlessly drove around with my depressed dog killing time in nearby neighborhoods searching for "for sale" signs, a vivid fantasy of the robed wonder and my beloved, departed external teacher Ken Wapnick dancing and singing the song "Be My Guest" from the musical Beauty and the Beast, played out to a full orchestra in my head. Magically banishing my sullen mood. Twice within the last few days, that same duo showed up in my "step-and-pump" aerobics/weights class. Busting moves you would not believe to the Jackson 5 disco tune: Blame It on the Boogie. ("Don't blame it on the sunshine/Don't blame it on the moonlight/Don't blame it on good times/Blame it on the boogie/"). Leaving me laughing my head off. Present, grateful, unspeakably relieved, without a care or attacking thought in the so-called world.
At the very memory now, despite my formidable resistance, that same fantasy video spontaneously launched itself in my mind's eye over and over, spinning disco-ball-like, a welcome ear and eye worm, delivering its happy, healing, welcoming-to-every-lost-soul message. Beckoning me to just give up trying to unearth the ultimately unreal cause of ultimately unreal problems with ever-evasive solutions. To allow the music of what we really all are to similarly lift my spirits far above the veritable battleground where my teachers—unwaveringly aware of the true identity each one of us shares–joyfully frolic at one with our Source. Forever certain that everyone who finds himself caught in a nightmare of any kind nonetheless remains safe, cradled, endlessly supported, and eternally loved. Beyond all feeble, mad, man-made up comparisons designed to prove otherwise. All equally insane, unreal, threatening thoughts to the contrary seen truly; gently smiled (and danced) away.
"Gratitude is a lesson hard to learn for those who look upon the world amiss. The most that they can do is see themselves as better off than others. And they try to be content because another seems to suffer more than they. How pitiful and deprecating are such thoughts! For who has cause for thanks while others have less cause? And who could suffer less because he sees another suffer more? Your gratitude is due to Him alone Who made all cause of sorrow disappear throughout the world.

It is insane to offer thanks because of suffering. But it is equally insane to fail in gratitude to One Who offers you the certain means whereby all pain is healed, and suffering replaced with laughter and with happiness. Nor could the even partly sane refuse to take the steps which He directs, and follow in the way He sets before them, to escape a prison that they thought contained no door to the deliverance they now perceive.

Your brother is your "enemy" because you see in him the rival for your peace; a plunderer who takes his joy from you, and leaves you nothing but a black despair so bitter and relentless that there is no hope remaining. Now is vengeance all there is to wish for. Now can you but try to bring him down to lie in death with you, as useless as yourself; as little left within his grasping fingers as in yours.

You do not offer God your gratitude because your brother is more slave than you, nor could you sanely be enraged if he seems freer. Love makes no comparisons. And gratitude can only be sincere if it be joined to love. We offer thanks to God our Father that in us all things will find their freedom. It will never be that some are loosed while others still are bound. For who can bargain in the name of love?

Therefore give thanks, but in sincerity. And let your gratitude make room for all who will escape with you; the sick, the weak, the needy and afraid, and those who mourn a seeming loss or feel apparent pain, who suffer cold or hunger, or who walk the way of hatred and the path of death. All these go with you. Let us not compare ourselves with them, for thus we split them off from our awareness of the unity we share with them, as they must share with us." (From A Course in Miracles workbook lesson 195, paragraphs 1-5)
NOTE: A Course in Miracles uses the character of an unconditionally loving Jesus as a symbol of the unconditionally loving presence still shining in every fragment of our one mind. A presence that never took the "tiny, mad idea" of separation from our eternally loving Source and Self (within whom we remain one) seriously, who continues to experience and teach only the truth of our invulnerable, shared innocence and worthiness of God (and each other's) love. Despite our seemingly unique, guilty dreams of separation, separate interests, and punishment deserved and realized.
­­­ANNOUNCEMENTS:
Check out the Foundation for A Course in Miracles wonderful new website, an invaluable resource for A Course in Miracles students, dedicated to the voluminous, transformative, mind-healing work of our beloved teacher, Ken Wapnick! https://facim.org/
The Interviews page on my forays website has been revised to make it easier to find and access interviews with Ken Wapnick and others including Gloria Wapnick, and FACIM staff teachers. These interviews provide a wealth of practical information about learning to live a truly forgiving life, as well as some history of the Foundation for A Course in Miracles.
Schedule individual MENTORING sessions with Susan Dugan here: Although A Course in Miracles is clearly a self-study program and the one relationship we are truly cultivating is with our eternally sane and loving right mind, mentoring can help remind Course students having trouble applying its unique forgiveness in the classroom of their lives that the problem and the solution never lie in the difficult relationship, situation, behavior, health issue, etc., but in the decision-making mind. In every circumstance, without exception, we can choose to experience inner peace and kindness toward all, unaffected by the seemingly random strife of a world designed to prove otherwise. By choosing to look at our lives as a classroom in which we bring all our painful illusions to the inner teacher of forgiveness who knows only our shared innocence beyond all its deceptive disguises, we learn to identify and transcend the ego's resistance, hold others and even ourselves harmless, and gently allow our split mind to heal.
Susan's mentoring sessions provide valuable support in our forgiveness practice from a Course student and teacher deeply committed to awakening through learning and living true forgiveness. While keenly aware of our resistance to Jesus' loving message from first-hand experience, she remains faithful to opening her heart to the Course's universal answer for all frightened hearts and to sharing her ongoing learning and growing trust with kindred faithful, but sometimes frightened and confused, fellow students. Sessions are conducted via traditional phone or Skype (your choice). Please contact me to find out if mentoring is right for you before submitting a payment. (No one is ever turned away for lack of ability to pay!)
MY THIRD BOOK, FORGIVENESS: THE KEY TO HAPPINESS, http://www.amazon.com/Forgiveness-Happiness-Susan-A-Dugan/dp/0983742022, along with my second book in the forgiveness essay collection series, FORGIVENESS OFFERS EVERYTHING I WANT: http://www.amazon.com/Forgiveness-Offers-Everything-I-Want/dp/0983742014/ref=pd_bxgy_14_img_2?ie=UTF8&refRID=07RKZW8SHE2RNC209A2D are DISCOUNTED on Amazon.
In this NEW VIDEO, Bruce Rawles and I discuss lesson 126 and revisit "What Is Forgiveness?" in the second part of the workbook: https://www.foraysinforgiveness.com/videos/
In this RECENT VIDEO, Bruce Rawles and I discuss recommitting to making the purpose of our days a classroom of true forgiveness with help from our inner Teacher: https://www.youtube.com/watch?v=rd7uqD5wj4E&feature=youtu.be
In this RECENT VIDEO, Bruce Rawles and I discuss what A Course in Miracles means by "the quiet center" of the mind https://www.youtube.com/watch?v=unQXd3F4S9U&feature=youtu.be and how to get there.
In this VIDEO, Bruce Rawles and I discuss workbook lesson 194: "I place the future in the hands of God." https://www.foraysinforgiveness.com/videos/
In this VIDEO, my friend and fellow Course student Danielle Scruton discuss A Course in Miracles workbook lesson 131: "No one can fail who seeks to reach the truth." https://www.youtube.com/watch?v=Muu_Cm_jbdQ
In this VIDEO, my friend and fellow Course student Danielle Scruton and I discuss practicing forgiveness within the classroom of the parent-child relationship in the context of the Course quote "And God Thinks Otherwise." https://www.youtube.com/watch?v=89Hd-EvUDsg&feature=youtu.be
In this VIDEO, my friend and fellow Course student Danielle Scruton and I discuss how to weather the ego's "backlash." https://youtu.be/7cIV4kSUajU.
In this VIDEO, my friend and fellow Course student Danielle Scruton and I discuss changing the purpose of romantic partnerships/marriage from specialness bargains to classrooms for learning to accept the atonement for ourselves https://www.youtube.com/watch?v=3n8pn760h0U&feature=em-upload_owner.
In this VIDEO, friend and fellow Course student and teacher Bruce Rawles and I discuss what it means to "accept the atonement for myself," as talked about in A Course in Miracles Chapter 2 and workbook lesson 139. https://www.foraysinforgiveness.com/videos/
In this VIDEO, Bruce Rawles and I talk about the challenges of trying to practice A Course in Miracles workbook lesson 330: "I will not hurt myself again today." https://www.youtube.com/watch?v=m4RJosel0zA&feature=youtu.be
In this video Bruce Rawles and I discuss themes from my most recent book, Forgiveness: The Key to Happiness: https://www.youtube.com/watch?v=3vEbI3jH8Sk
My MOST RECENT RADIO TALK with CA Brooks, 12Radio: http://www.12radio.com/archive.cfm?archive=A0B4ED31-26B9-4187-867350852AC2D78D
In this RECENT AUDIO, CA Brooks, 12Radio, and I talk about acim workbook lesson 193: "All things are lessons God would have me learn." http://www.12radio.com/archive.cfm?archive=286F2689-26B9-4187-864EFF004ED83566
In this AUDIO CA Brooks, 12Radio, and I talk about how to connect with our inner Teacher/right mind (which can seem quite elusive at times!): http://www.12radio.com/archive.cfm?archive=7271A032-26B9-4187-863739C3EB9013D0
In this AUDIO CA Brooks, 12Radio, and I discuss A Course in Miracles workbook lesson 41: "God goes with me wherever I go," and why this is a good thing!

http://www.12radio.com/archive.cfm?archive=D6390D92-26B9-4187-865888BFB8D98D75
In this AUDIO, CA Brooks, 12Radio, and I talk about A Course in Miracles workbook lesson 186: "Salvation of the world depends on me." (And thank God it's not the "me" we think it is! :)) http://www.12radio.com/archive.cfm?archive=DE52D9FE-26B9-4187-860F309BBB8F9B42
____________________
The Denver-based School for A Course in Miracles (formerly the School of Reason), an A Course-in-Miracles http://www.schoolforacourseinmiracles.org/ offers great new and ongoing classes based on Ken Wapnick's teachings.
In the San Francisco Bay Area, the Center for A Course in Miracles http://www.centerforacourseinmiracles.org/index.html, is an educational Center whose focus is to teach what A Course in Miracles says, address common misunderstandings, and help students develop a relationship with their internal Teacher, inspired and guided by the teachings of the late Dr. Kenneth Wapnick.
My good friend and fellow Course student, teacher, and author Bruce Rawles frequently invites me to chat with him on YouTube about the Course and Ken Wapnick's teachings. He continues to compile lots of great ACIM information well worth checking out at ACIMblog.com.
My good friend and gifted A Course in Miracles teacher and writer Bernard Groom has been posting beautifully written, heartfelt essays about living A Course in Miracles for years at ACIMvillage.com. Bernard lives and teaches in France with his dear wife Patricia. You'll find a wealth of information in French on his website including recorded talks available for purchase or free download.
from Forays In Forgiveness https://www.foraysinforgiveness.com/love-makes-no-comparisons-blame-it-on-the-boogie/